How to find Consilient Therapy in Pontefract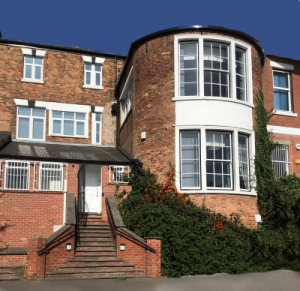 Our offices are on the first floor in a wonderful listed building at 45, Ropergate in Pontefract.  There is a brief description and history on the British Listed Buildings web site, here.
Our windows in the round-fronted part of the building look out across Valley Gardens – the parkland that's more correctly called Friarwood Valley Gardens.
There is on-street parking at the front of the building on Ropergate as well as a car park in nearby Liquorice Way.
The address is
Consilient Therapy Limited,
Suite 12,
45, Ropergate,
Pontefract
WF8 1JY
You can use Google Maps to find 45, Ropergate